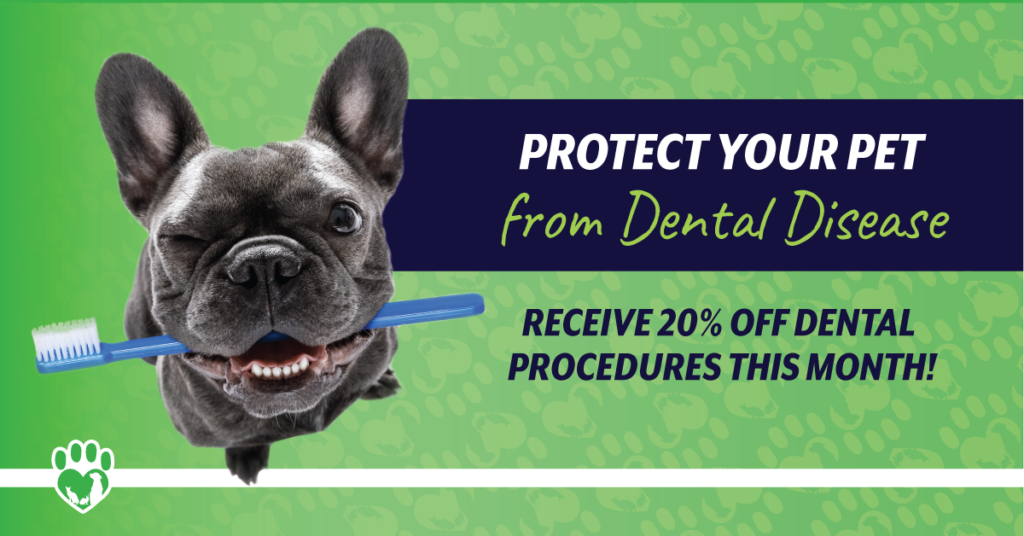 FEBRUARY IS DENTAL HEALTH AWARENESS MONTH
WE'RE OFFERING 20% OFF DENTAL PROCEDURES ALL MONTH LONG!
Includes:
Dental x-rays & evaluation
IV catheter & fluids
Isoflurane anesthesia & monitoring
Ultrasonic scaling
Polishing
Fluoride
Pets may need blood work, additional extractions, antibiotics, and/or pain medication after the procedure. A pre-dental exam with our doctor is required prior to booking the procedure in order to receive a full estimate of the required services.
Call us today to schedule your pet's dental cleaning!